Roadmaster Trucking, Inc. began its Intermodal Operations in Houston, Texas in November of 2004. Our Intermodal Service operates more than 30 owner operators.
We have a unique blend of trucks specializing in local drayage and LTL freight.
We Specialize in maximizing cargo loading capacity in twenty and forty foot containers with the capability of loading up to 48,000 lbs. on a 40 ft. with an overweight permit and 44,000 lbs. on a 20 ft. with a triaxel and 48,000lbs with a triaxel and overweight permit for local moves only. Roadmaster Trucking owns 53 ft. dry van equipment offering customers the capability of loading warehouse commodities throughtout the Houston Metropolitan area.
Roadmaster Trucking, Inc. offers thru container delivery to 18 states inside the United States on Import and Export.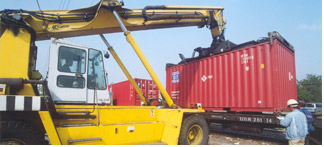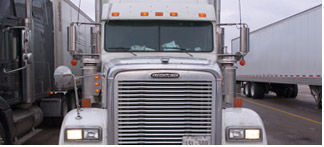 Houston is one of the busiest trans-shipment facilities in the nation, and roadmaster trucking is based here with quick access to all major facilities and roadways. We're Ideally situated to handle your inbound and outbound shipping needs, wheter to and through the port of Houston, any of the nearby airports, of for cross-country shipments. Full containers, L-T-L and more, Roadmaster is Ready to safely and Reliabibly Speed your materials to their destination, across town or across the united states.