About Road Master Trucking, Inc.
Roadmaster Trucking (RM) is a Houston, Texas-based trucking company whose mission is to become one of the major trucking companies servicing the United States. The company's strategy is to consolidate its excellent customer and client service by making timely deliveries, hiring the best drivers, and having a competitive pricing structure. Roadmaster Trucking plans to acquire the best equipment to achieve and satisfy their customers.
Roadmaster Trucking offers nationwide service from our headquartes in Houston Texas. We strive to be the best in every aspect of our business, from our highly trained professional drivers, to our state of the art equipment and tracking. We handle a wide variety of transportation needs including hazmat, containers, oversized or overweight shipments, liquid chemicals, dry produce, general commodities and refrigerated service. Our business hour are 8 a.m. to 5 p.m. monday through friday and weekends upon request.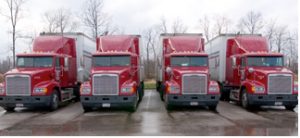 Roadmaster is a family owned and operated company with facilities in Houston Texas, that are ideally located near major interstates, the port of houston city docks, barbour cut, rail ramps, and container yards. We have 14 acres of storage to meet your short and long term storage needs on a local, regional or national level. Roadmaster trucking … where value, convenience and service come together.